The world of work has changed, are you prepared to meet talent demands? Sadly, what attracted talent in 2014, doesn't work in 2018. If you think a ping pong table is going to get workers in the door, think again!
In 2014, Forbes writer Kate Harrison listed out the top employee perks for the year. Her list from the past features everything from climbing walls to kegerators with locally brewed beer, "Pizza Fridays," and imported pressed juice. The same year, Goldman Sachs made Forbes' list of 100 Best Places to Work. The company revealed some very unique perks, like 5-day-a-week Pilates, tai chi classes, and bubble tea in the cafeteria.
But what we've learned since Harrison's list was published is that benefits can be a slippery slope. The biggest workplace culture mistake HR and hiring managers can make is allocating dollars to useless benefits and perks and ignoring what its workforce desires most: flexibility and some love for their pocketbook.
In fact, this was the key takeaway from Gallup's most recent State of the American Workplace report. Gallup researchers found that the vast majority of employees would be willing to leave their current job for one that offers greater flexibility and financially focused rewards.
So, throw away everything you may have been told the past 5 years about trendy benefits. Attracting talent and boosting employee retention doesn't need to involve building a basketball court in the company parking lot or cultivating the finest craft beer. There are so many life-enhancing benefits that HR can champion in its business instead that will make a greater impact on its workforce.
Look at companies like Facebook, which pays for intern housing; IKEA, which provides parents with more paid time off (PTO) and flexibility to be with family; and New York Life's student loan assistance program.
Let's consider the top practical benefits jobseekers value. A recent study in Harvard Business Review gives great insight here by studying benefits a jobseeker would most likely take into consideration.
Not surprisingly, at the top of the list are health, dental, and vision insurance. But what follows are three main attractions in line with the Gallup study: flexibility and financial benefits.
1. Flexible Work Schedules
It's no secret that the modern worker expects at least some flexibility in his or her work schedule. According to an annual survey from FlexJobs, the number of people who say they've quit a job due to lack of flexibility nearly doubled from 17% in 2014 to 32% in 2017.
Not only is the trend toward more flexible work arrangements benefiting employees but businesses are winning out, too. Multiple studies show us that when employees are given flexibility to work adjusted hours, work from home partly, or telecommute full time, they show signs of higher morale, engagement, and (most importantly) productivity. For example, a ConnectSolutions study found that 77% of remote workers get more done in fewer hours thanks to fewer distractions like meetings, conversations, and noisy coworkers.
2. More (Or Even Unlimited) Vacation Time
Vacations are not only good for the economy but also good for employee productivity and job satisfaction. The average American took 16.8 days of vacation in 2016—up more than a half a day from 2015, according to Project Time Off.
While there is still a stigma around taking PTO—especially unlimited vacation time, as some companies advertise—employees are crying out for more time to spend away from the office to catch that "mental health break."
Scientifically, there are many reasons why we should all take more vacation. Avoiding burnout, boosting creativity, and helping our brain function better are all benefits of vacation time, according to psychologists.
3. Student Loan Assistance
The national student loan crisis is nearing $1.4 trillion. But don't think student loans only impact your Millennial workers; the number of people over 60 with student loan debt has quadrupled in the last decade from $700,000 to $2.8 million, according to Debt.org.
Payment help and counseling for those with student loans is a "life-fixing benefit" that can help employees' pocketbooks and boost employee retention. By adopting a monthly student loan benefit, not only is it a cultural win for the company but it also lets employees know that you care about their well-being.
Practical benefits that focus on flexibility and monetary relief like these are of the utmost importance to jobseekers and jobholders alike. The latest State of Employee Benefits study from the Employee Benefits Research Institute (EBRI) shows employees who are extremely or very satisfied with their benefits are more likely to say they are extremely/very satisfied with their job.
To attract and keep top talent today, HR can give trendy perks the cold shoulder and focus on benefits that employees actually want.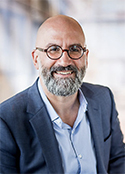 Matt Beecher is a 25-year fintech innovator and venture capitalist. As CEO of Student Loan Genius, Beecher leads the Austin-based team to expand its vision on how technology can change lives through student loan management for employees. Beecher has a track record of growing and scaling social impact companies that help Americans tackle major social challenges like investing, insurance, and growing generational wealth. Before Student Loan Genius, he served as co-founder of Redstar Ventures, ThirdChannel, and SCS Financial.