A new report released by HackerRank shows that skills continue to be the number one thing hiring managers and tech recruiters look for when seeking out top tech talent. However, in order to be successful in hiring tech workers, hiring managers and tech recruiters need to align their hiring strategies to focus on measuring the same success metrics, as well as looking for the appropriate skills needed for the role.
In the 2018 Tech Recruiting Report, HackerRank surveyed over 900 technical recruiters and hiring managers to understand the biggest priorities, pain points, and opportunities when it comes to hiring software developers. The most common theme from the research points to the need to hire based on skill.
The report highlighted the fact that over 75% of hiring managers and tech recruiters say they have a good relationship with each other, but recruiters feel slightly more aligned with hiring managers than the other way around. The report explained that recruiters should proactively seek out hiring managers' expectations, communicate any discrepancies, and then both parties can agree on a plan going forward to achieve the shared goal of hiring the right talent for the role.
Due to the ever-changing landscape that encompasses the tech industry, recruiters and hiring managers will need to get on the same page when it comes to hiring tech talent. The report says that awareness of each other's metrics of success is an important component of constructive conversations and, ultimately, better alignment.
Measuring Success
When it comes to measuring the success of a new hire, hiring managers and recruiters don't see eye to eye. Recruiters are tasked with hiring great people quickly, but hiring managers would rather not hire at all rather than rush to hire the wrong candidate. According to the report, the top three metrics were most important when measuring success, according to the percentage of respondents:
| | |
| --- | --- |
| Hiring Managers | Tech Recruiters |
| Quality of skills/fit—80.5% | Quality of skills/fit—75.3% |
| Future performance—50.6% | Time to close—44.9% |
| Retention—37.8% | Retention—37.3% |
While hiring successfully based on skill is a common metric recruiters and hiring managers share, there are other hurdles both face in their partnership for hiring tech talent. According to the report, 30.3% of hiring managers would like to be able to better align with recruiters on the expectations of the role. The report suggests that recruiters should regularly check in with the hiring manager to understand the nuances of the technical skills required for each role.
As for hiring managers, 23.4% of recruiters say if they aren't getting timely feedback from the hiring manager, they run the risk of creating a poor candidate experience and losing out on great hires in today's competitive market. While the hurdles for hiring managers and recruiters are different, one thing remains the same: the need to hire the right candidate.
The report says, "If recruiters know the exact skills hiring managers need for the role and what a quality candidate looks like, then recruiters will send hiring managers stronger candidates and close open reqs more efficiently." When hiring managers and recruiters are on the same page, it solves the need to fill roles quickly and with the right candidate.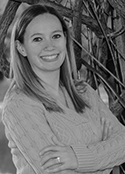 Melissa Blazejak is an Editor for Recruiting Daily Advisor and L&D Daily Advisor. She has written articles for HR.BLR.com and HR Daily Advisor and has been at BLR since 2014. She graduated with a BA of Science, specializing in Communication, from Eastern Connecticut State University in 2008. Most recently, she graduated in 2014 with a MS of Educational Technology. Llamas are her spirit animal.